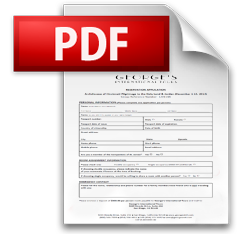 1 SITE | 1 FORM
Free Version
Up to 1 Form

Up to 1 Site

Premium Support

Map 2nd Dataset

Password Protect

Flatten PDF Form

Format PDF Fields

Automatic Download

Formidable Signature

Email PDF Attachment

Unlock All for Just $2
1 SITE | 2 FORMS
Unlocks all Plugin Features
Up to 1 Site

Up to 2 Forms

Premium Support

Map 2nd Dataset

Password Protect

Flatten PDF Form

Format PDF Fields

Automatic Download

Formidable Signature

Email PDF Attachment

Upgrade Plugin Anytime
1 SITE | 10 FORMS
$2 for each additional form
Up to 10 Forms*

Up to 10 Sites*

Premium Support

Map 2nd Dataset

Password Protect

Flatten PDF Form

Format PDF Fields

Automatic Download

Formidable Signature

Email PDF Attachment

Upgrade Plugin Anytime
1 SITE | 40 FORMS
$1 for each additional form
Up to 40 Sites*

Up to 40 Forms*

Premium Support

Map 2nd Dataset

Password Protect

Flatten PDF Form

Format PDF Fields

Automatic Download

Formidable Signature

Email PDF Attachment

Upgrade Plugin Anytime
UNLIMITED INTERNET
∞ - SITES | ∞ - FORMS
Unlimited Online Use

All the Above
UNLIMITED FORMS
1 - SITE | ∞ - FORMS
All the Above

Unlimited Forms
UNLIMITED SITES
∞ - SITES | 1 - FORM
All the Above

Unlimited Sites
UNLIMITED INTRANET
∞ - SITES | ∞ - FORMS
Unlimited Offline Use

Formidable Signature

Formidable PRO2PDF Plugin Reviews
"Don't just take our word, we let the plugin's users do the reviewing!"
"Needed PDF filename to be dynamic, support created an update overnight! Now that's "premium support"!"

  by Marc S.

"I bought a 30 day trial version to test the plugin with just one form. Upon installation I stumbled upon an issue that, as we found out later with the help of the awesome support team, was not related to Formidable2pdf plugin, but had more to do with font compatibility with Adobe Acrobat, installed on my machines. The support team was super fast with responses to my questions and was very patient overall to many questions that I had. I'm now buying the full version of the plugin for my business, which will make the HR department's workflow so much more efficient now! Thank you guys for a great product and service!"

  by Bek K. Healthcare staffing agency

"Thanks for helping me print Tooth Fairy Certificates – blue for boys and red for girls – with free versions of everything. It all works perfectly!"

  by Dominique Landry

"A really effective plugin, the result is magic! The Premium support is also extremely reactive and very successful. Our problem of code concerning the punctuation of the French language was solved in 24 hours. Thanks to all the team with a special blink to Marcus :)"

  by Philippe, ceo
Frequently Asked Questions
Does the plugin work with multisite installations?
Yes, the plugin works with WordPress Multisite (WPMU) – site limits still apply. Do not activate the plugin from the Network Plugins page, rather each site on the WPMU must activate the plugin individually.
Is support offered for the free version?
Yes – standard user support is available through the support forum or purchase a key code for premium level support.
Does the plugin create PDF files?
Not at this time. Currently the plugin populates pre-made PDF form fields with mapped data from Formidable Form and FormidablePro form fields.
Future plans include adding HTML to PDF capabilities. Subscribe for updates.
Pre-Sale

Ask a pre-sale question here.

1,021
Formidable PRO2PDF Demonstration
Automatic Installation: From the Plugins link on the WP admin menu search for Formidable PRO2PDF, click install, or…
Manual Installation: Upload the contents of the fpropdf.zip file to your '/wp-content/plugins/' directory, using your favorite method (ftp, sftp, scp, etc…)
Then activate Formidable PRO2PDF from the Plugins link on the WP admin menu.
For a more step by step guide to install a WordPress Plugin click here.
Got a Question?
Contact Us
About the Plugin
Originally designed and coded in 2013 out of a need to print dynamic PDF documents from WordPress forms, Formidable PRO2PDF provided the automation necessary for a small insurance agency to produce more business, with the same number of employees.
Today, this Add-on Plug-in for Formidable Forms provides the entire WordPress community with a cost free method of creating dynamic PDF documents – without programming or coding – with one simple shortcode.
With the ability to merge all Formidable Form fields into Adobe PDF Form text, checkbox or radio button fields, this plug-in also integrates email attachment functionality with Formidable Form's Email Notification Actions. Allowing site visitors to send flattened or editable PDF's to preset or dynamic email addresses based on user input – and with a signature too!
Since the May 2015 public release of this plug-in, ongoing development has been driven 100% by user input. From adding a Word .docx output, to dynamically naming the PDF file attachment, new feature requests and support questions have been the driving force for development. If this plug-in does not work as needed for your project, don't hesitate to ask for help, and if at all possible, we'll design it to work for you too.
We remain at your service! – Formidable PRO2PDF
With One Simple Shortcode... For free Wordpress sites can create, fill and print Adobe .pdf forms quickly and easily with; Formidable PRO2PDF Formidable Forms PDFEscape * Paid versions are available - but not required! For free PDFEscape's online service...
read more