PDF FIELD COMPATIBLE
Text Field
Checkbox Field
Radio Button Field
Dropdown Field
FORMAT OPTIONS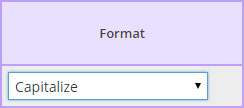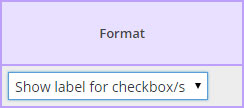 ---
CONFIGURATION NOTES:
Images are from the live demo below;
To combine multi-selection responses from a Formidable Checkboxes field into one PDF Textbox…

Map the Formidable Checkboxes field to any PDF Text box.
Multi-selection results will be separated by commas when merged to a PDF Text box.
Optionally, when Formidable's "Separate values" option is selected, use the Format dropdown to merge the Checkboxes field labels by selecting "Show label for checkbox/select list/".

To configure Formidable's Checkbox fields for "Multi-Select" values…

Enter a unique name for each PDF Checkbox.
Change the "Value" of each PDF Checkbox to match one "Value" of the Formidable Checkbox. Or…

3. Map the one Formidable Checkbox to each of the PDF Checkboxes – the plugin will do the rest.